Main Content
Decades of Experience
Affordable Heating & AC LLC offers everything from furnace repair to air conditioning repair to gas line repair. With nearly 30 years of experience as HVAC contractors and master plumbers, our pros have what it takes to take great care of you!
Need to Make a Payment?
The Very Best Customer Service
Whether you're grappling with a broken furnace, an out-of-order hot water heater, or concerns about your water quality, Affordable Heating & AC LLC is the answer. As Boston's premier HVAC contractor and master plumber, we proudly offer free water tests to all our customers, ensuring your water is safe and clean. Beyond diagnosing and addressing heating and cooling issues, our expertise spans from gas plumbing to home heating systems. With our full-service air conditioner, furnace, and boiler repair and installation solutions, Affordable Heating & AC LLC ensures your home remains comfortable and your water remains pure all year-round. Experience unparalleled customer service and unmatched quality by contacting us today!
We Are Hiring!
Benefits include: health insurance, retirement plan, commissions, a Christmas bonus and a signing bonus!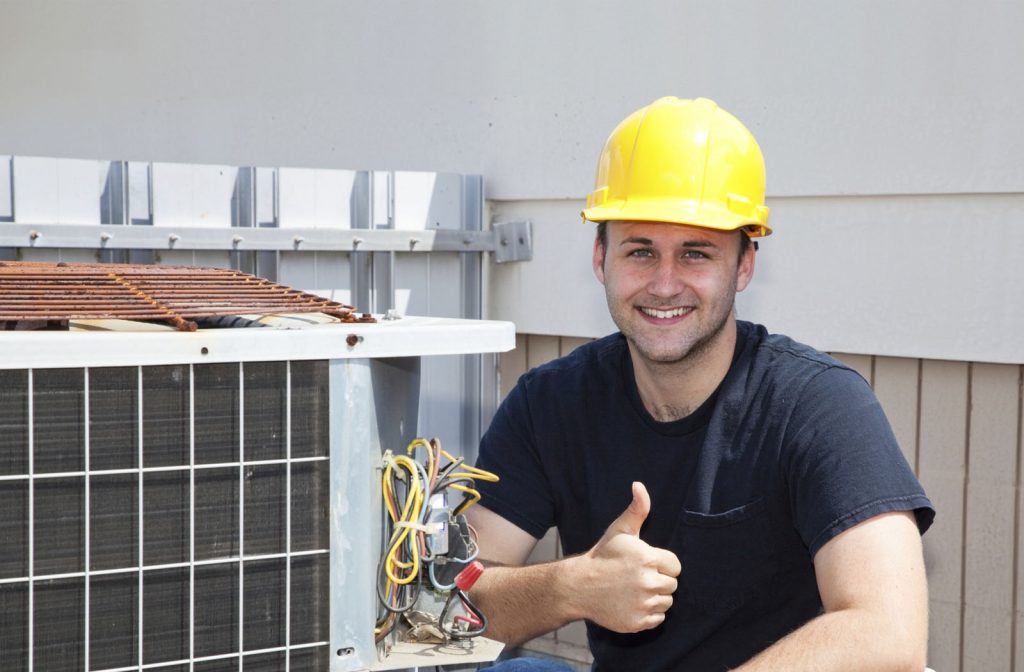 There's plenty of opportunity for overtime, but there is no mandatory overtime and no on call shifts.
Join a small family business that's rapidly growing!
Discounts and Deals
FREE Estimates!

Members of the 2023 Mass Save Heat Pump Installer Network
Loans up to $50K!
Rebates up to $10K!
Reduce Airborne Viruses by 99.9%
Keep your indoor air safe for family and guests with a REME HALO(R) Air Purifier.
Click here for more info.
FREE Water Test
Unhappy with your water quality? Call us today for a FREE water test!
Excellent
Based on 115 reviews
What an amazing experience. It was my first time using them and I will never use anyone else. Brand New heating system had something wrong with it, I called them and they were there to fix it that day. They were right on time and communicated with me as to when they would be arriving. !0 out of 10 would recommend
This company has been a 10 out of 10 for me every step of the way! They've been servicing our old system for years and when we decided to go all new, their estimate was just where we needed it to be (they're named Affordable for a reason, right?!). The service and level of friendly professionalism has been exemplary. Highly recommend working with Steve. Knowledgeable and down to earth. Again, 10 out of 10!
Affordable installed a complete new boiler and domestic hot water direct fire tube condensing boiler when I converted from home heating to natural gas. All valves were replaced. They worked with me to schedule the initial installation and to schedule the final tie-in and start up. The tie-in went very smoothly due to their knowledge, staffing and professionalism. They arrived at their scheduled time every time. The way they planned the installation working around the delay associated with having the plumbing inspection and after approval of the piping installation of the natural gas meter, keeping the old system in place worked well for me. The actual down time for the switching from the old system to the new system was less than 5 hours of downtime. Great job by all involved!
Kathy Earabino
2021-11-01
Affordable Heating sent out a team of 3 people so that my heating project could be done in one day. They were outstanding. They handled the removal of my old HUGE boiler and HUGE water heater, and installed the new, very small, high efficiency system. They were all very knowledgeable, and the work was impeccable. They were also very courteous, and cleaned every inch where they had worked. Very professional. Also, Rob, the owner, was always available for a phone chat when I was deciding how to proceed with my heating system. He always returned my calls. If I needed to set a phone appointment with him, he always called on time. Not very common these days. I appreciated that very much, and highly recommend Affordable Heating!
Kristen Brooks
2021-11-01
The entire team at Affordable Heating & AC is fabulous! We just had a new gas furnace and AC unit installed and Colin, Rob and Zach held our hand during the entire process. We couldn't be more pleased.
Terrific service from start to finish! Techs arrived on time to replace our central A/C, and they were professional, quiet (I work at home and I hardly heard a peep), and finished the job in one day. They cleared away the old A/C system, no trace of a mess left behind inside or outside. I used the new A/C system this past weekend and it worked great! So happy to have a reliable A/C Trane system installed and supported by a trust-worthy local business.
Patricia Lovaas
2021-09-27
Awesome service, awesome technicians, awesome company! Affordable Heat and AC does everything right!!! Zack right off the bat eased my total fear of working with anything involving gas and he and Andrew did a fantastic job replacing my furnace and central air. Zack explained each step involved, patiently answered all of my many questions, and he and Andrew did a great job cleaning up when they were finished … and they both said, "Thank you" at the end, which is always a plus in my book. From Collin's scheduling of appointments to Devin's evaluation and cost estimates to Zack's and Andrew's install … everything ran perfectly. Color me a definitely pleased customer!
Affordable Heating and AC was the first company to get back to me within a day when I was making calls for my furnace and A/C replacement. They came to my house and gave me an estimate that day, on-site. Their estimate was also the best price we received and they provided high quality, rebuttable equipment. The price also never changed from beginning to end. The crew was on time and very professional. They were finished within the time the quoted and stayed around to answer questions, run me through the new system and made sure both the heat and AC was running properly. They also cleaned up after the job and you would never know they were there. Actually, I think they may have left my basement cleaner! I would highly recommend Affordable Heating and AC for any HVAC job.
Zack and the team who installed my new system were great. They were very accommodating and professional. They had to work around my schedule and several challenges the project entailed. I would definitely recommend them.